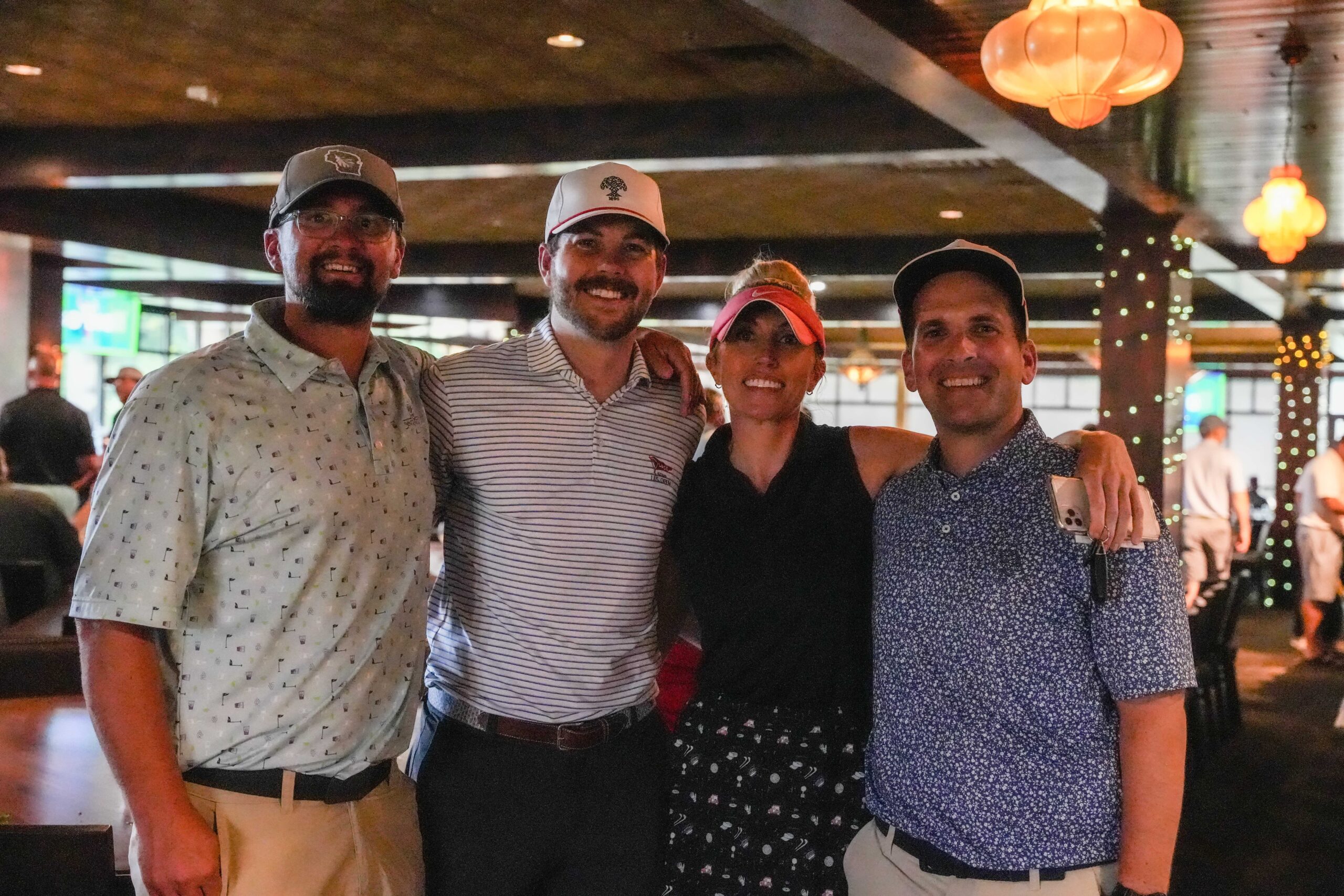 July 14, 2023
By Lane Kimble
WISCONSIN DELLS, Wis. — "I don't let birdies and pars get in the way of having a good time." – Angelo Spagnolo
Sure, the guy who said that infamously shot a 66 on the 17th hole at TPC Sawgrass.
But there's some certain truth within that notion which more than 200 people subscribed to yesterday: a great time on the course is made even better with great company.
More than 200 people played in WTBA's Annual Golf Outing at Trappers Turn Golf Club in Wisconsin Dells.  A brief rainstorm paused play in the mid-afternoon, but the sun returned allowing the fantastic event to continue.
CLICK HERE FOR A FULL PHOTO GALLERY
A Dream Team of Paul Minneti, Theo Taylor, Elise Nelson, and Thor Wick took home the top prize, shooting 14-under.
There were also a number of flag contests (winners below) as well as a pre-round putting competition sponsored by Fabick Cat.
Reynolds Construction's 50/50 raffle generated more than $1,800.  Half of that will go to the WTBA of Tomorrow Scholarship Fund.
Thanks to everyone who played in and sponsored this great event.
We'll share a photo gallery next week on our social media and in the Weekly Update.
The Winners
1st Place Foursome: Paul Minneti, Theo Taylor, Elise Nelson, Thor Wick
2nd Place Foursome: Jamie Vandervelt, Mark Thome, Craig Clements, Jake Prokup
3rd Place Foursome: Ryan Ramthun, Zach Dittberner, Tyler Sternat, Todd Stanley
FLAG EVENTS
Closest to the Pin – Lake 4 (Sponsored by 14 West): Tim Lampman
Closest to the Pin – Canyon 7 (Sponsored by Roland Machinery): Jeff Frey
Closest to the Pin – Arbor 7 (Sponsored by McCoy Construction/Truck Country): Eric Harmeling
Long Drive – Lake 9 (Sponsored by Jeff Martin Auctioneers): Theo Taylor
Long Drive – Arbor 8 (Sponsored by CliftonLarsonAllen): Lucas Weichel
Longest Putt (Sponsored by WTBA): Chad Shihata