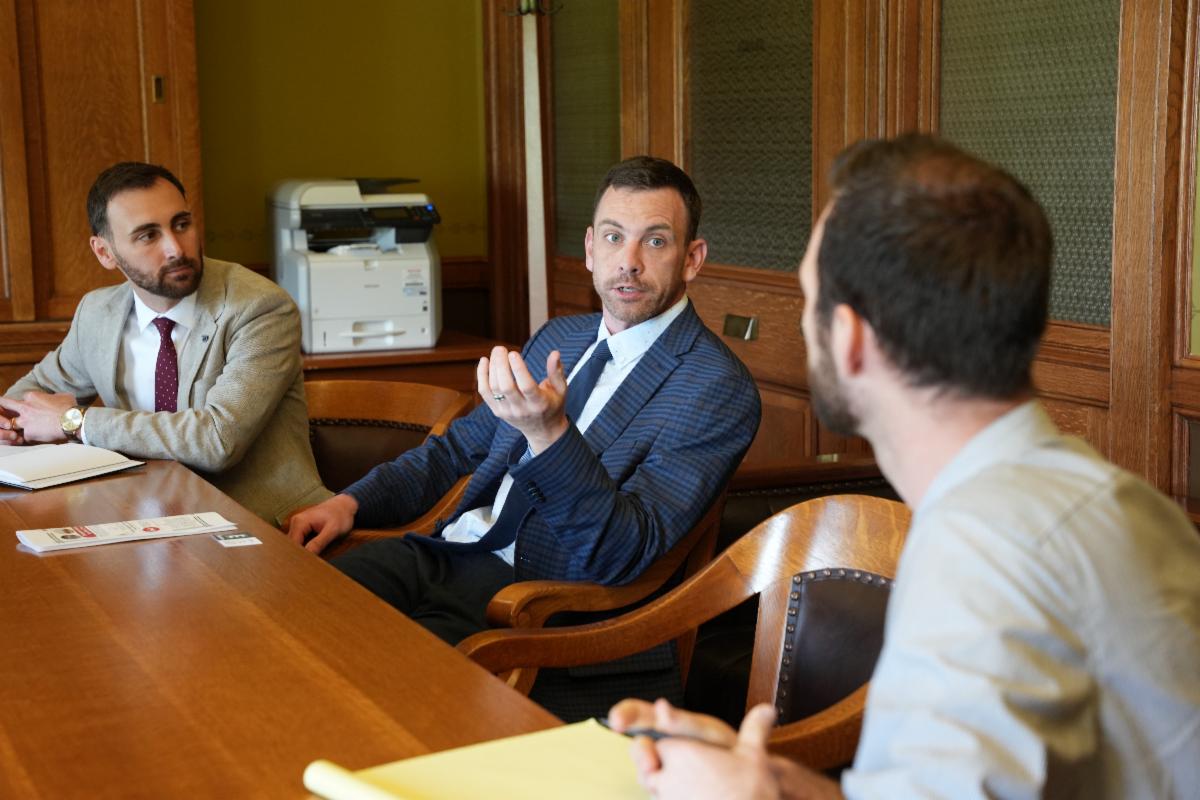 August 23, 2023
By Lane Kimble
Reliability is key in transportation construction, especially when it comes to reliable funding and work.
Every contractor knows that.
Over the winter, spring, and early summer, WTBA and other groups ensured lawmakers knew it, too, and those efforts paid off to the tune of nearly $1 billion in new and ongoing transportation revenue.
In an article this week, the Daily Reporter revealed the top-20 construction lobbying groups spent more than 2,600 hours lobbying for that funding and other industry-specific reforms and needs during the first half of 2023.  WTBA's 564 hours included lining up meetings, site tours, follow ups, and two "Day at the Capitol" visits that placed Association members face-to-face with lawmakers and staff representatives.
"WTBA's team worked overtime throughout the process this spring and summer to ensure our members' input was heard and our transportation program and funding priorities were successfully included in the state budget signed into law this July," Executive Director Steve Baas said in the article.
Other legislative victories included eliminating the state's personal property tax and ensuring quarries could operate at night.