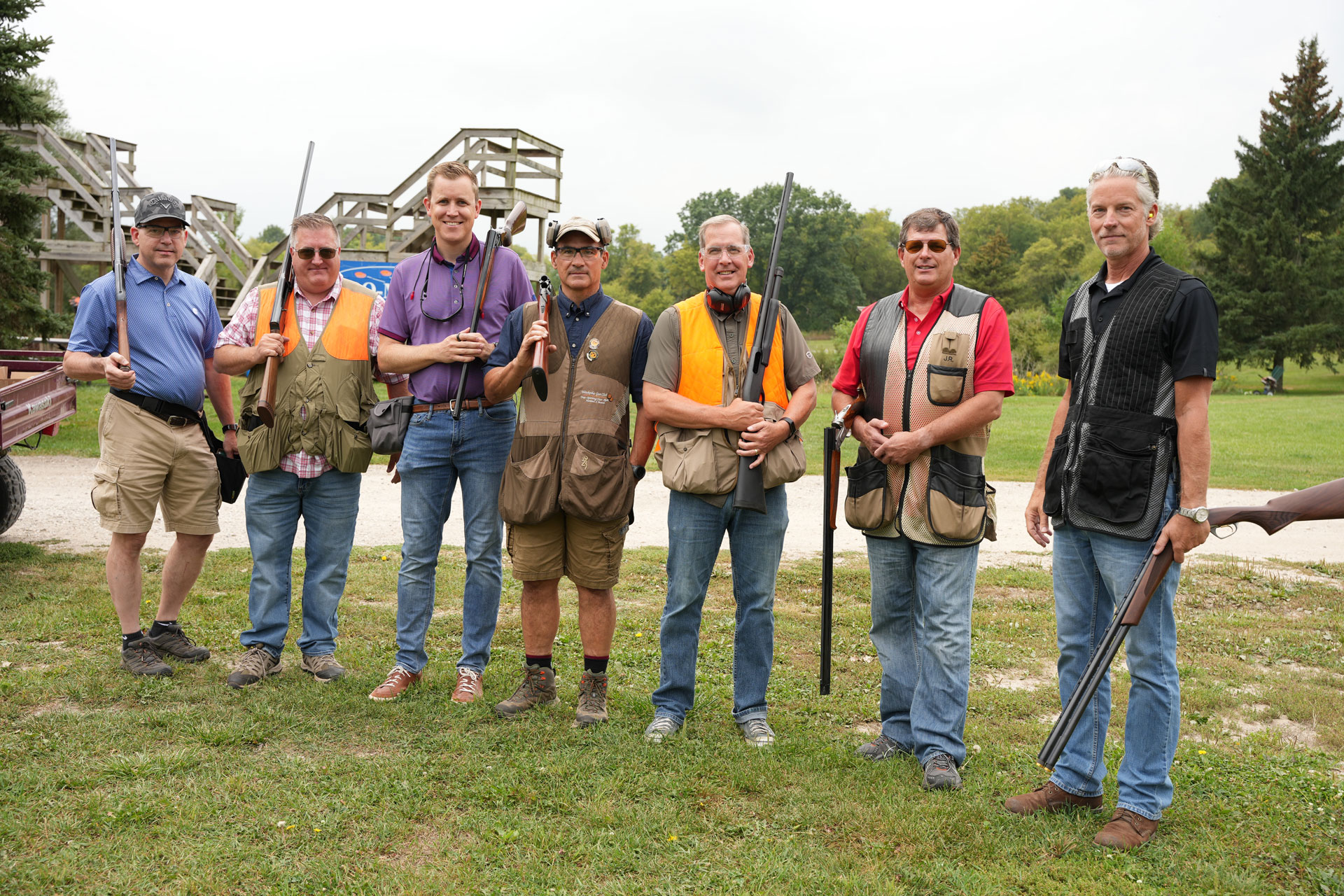 September 8, 2023
By Lane Kimble
CASCADE, Wis. — Sustainability and growth.
Those were the two themes that permeated a productive WTBA Associate Council meeting this week.
The Council is working hard to assemble a fun, fulfilling, and informative Fall Retreat at the Red Crown Lodge in October.  The members- and invite-only event will feature presentations and discussions on workforce development and retention, safety, diversity, and leadership.
Also during the meeting, WTBA Executive Director Steve Baas offered the Council analysis on the state budget that went into law in July.  Baas stressed to members that it's critical the Association helps lawmakers understand the importance of sustaining the significant Transportation funding gains achieved in 2023 while looking ahead at ways to expand programs and work in years to come.
WTBA Director of Government Affairs Elise Nelson also told the Council "we're closing in" on the Legislature and governor approving a long-awaited and important utility delay compensation bill.  Nelson anticipates the Senate and Assembly will take the bill to the floor for votes this fall.
"This is [going to be] huge for us," President JR Ramthun said of the legislation, adding it's been in the works for more than four years.
The Associates' most robust discussion came during a conversation on the workforce and staffing challenges every member's company and clients seemingly faces.  It underscored the importance of the group's Fall Retreat focus, too.
Most of the group stayed for lunch and a friendly sporting clays shoot on-site after the meeting.  While final score sheets weren't tallied, it appeared the team of Ramthun, Baas, Jeff Ringle, and Ross Squires eked out a win.
The Associate Council next meets in early November, following the Red Crown retreat.
The Council is made up of knowledgable industry reps from companies ranging from equipment suppliers to legal and financial advisors.
WTBA Members interested in the Associate Council and any potential future openings should contact Elise Nelson.