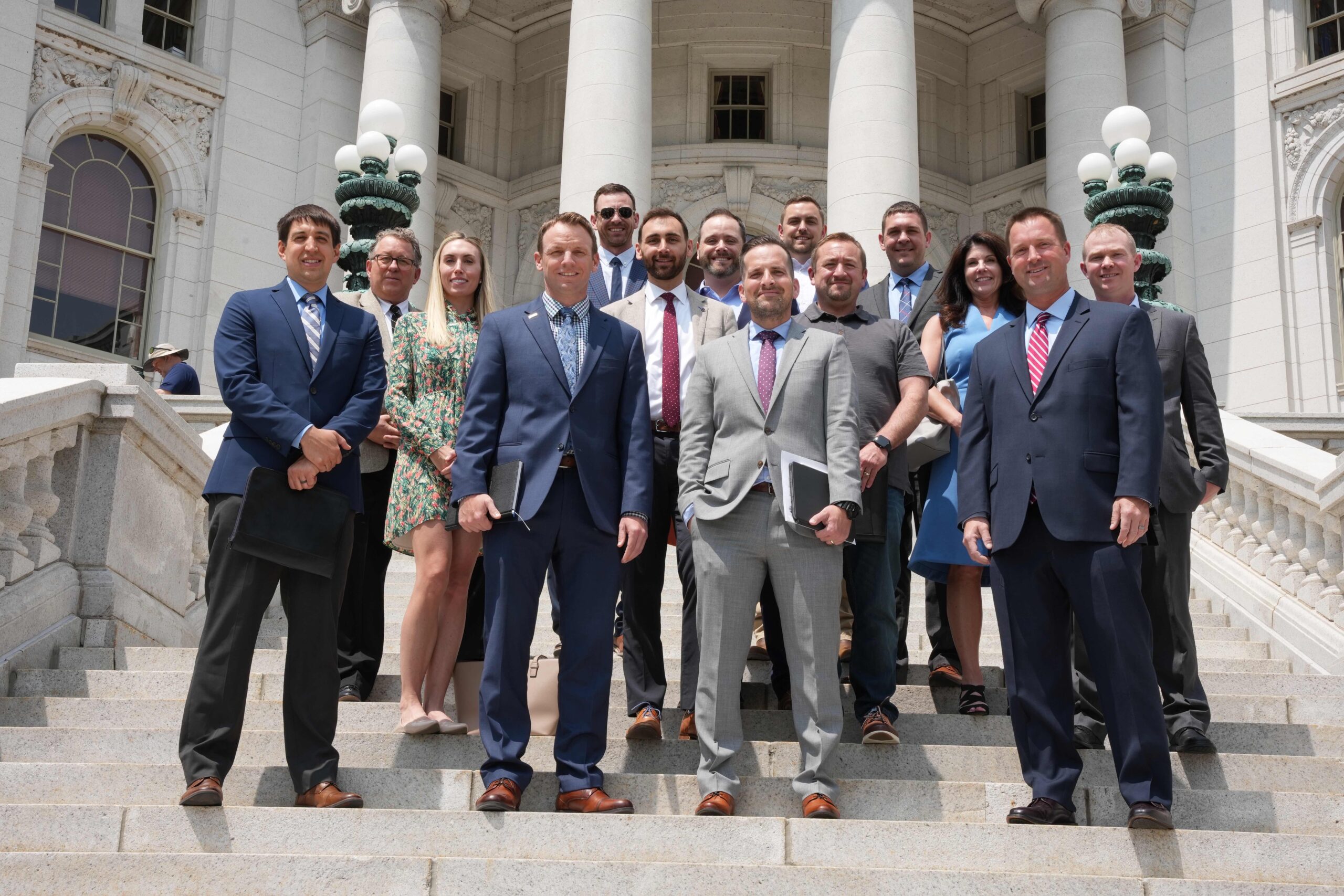 May 17, 2023
By Lane Kimble
MADISON — With just 90 minutes to get to six individual meetings with state lawmakers and their staffs, the WTBA of Tomorrow Board proved up to the challenge… Even if there were some nerves before the first meeting.
"As [my] first time coming to the Capitol to meet with people here, yeah, it was a little nerve wracking," WTBA of Tomorrow Board member Chad Shihata (Zenith Tech) said with a smile.
Shihata and his fellow WTBA of Tomorrow Board members settled into a groove quickly, though, on Tuesday afternoon for their "Day at the Capitol."
The "Tomorrow Board" focused on two key topics in their meetings with state Senators and an Assembly Representative: Sustainable and dependable long-term transportation funding and garnering support for WTBA's coalition-backed utility compensable delay bill.
"I think focusing on the huge safety factor (with our bill) has been a huge eye-opener for (lawmakers)," Shihata said.  "The human value out there — that's not just dollars and cents — and keeping our people employed and safe and going home every night, that's really, at the end of the day, what we want out of all of this."
Special thanks to Senate President Chris Kapenga, Sen. John Jagler, Sen. Dan Knodl, Sen. Rachael Cabral-Guevara, Sen. Jesse James, and Rep. Adam Neylon and their staff members for making the time to meet and hear our perspectives.