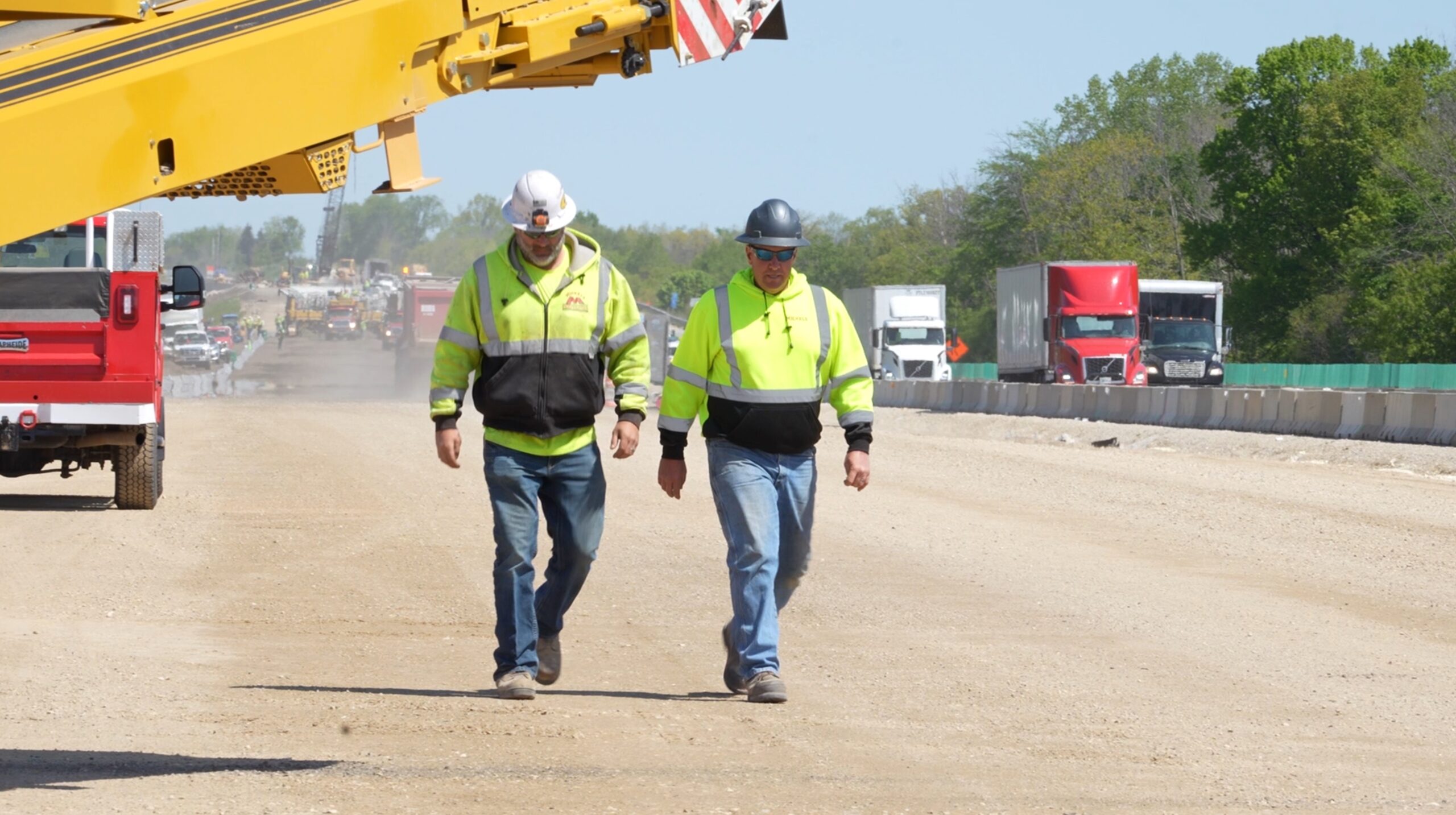 June 23, 2023
By Lane Kimble
GRAFTON, Wis. — The people in charge of Michels Road & Stone's mega project along I-43 in Ozaukee County will tell you: it's not a particularly complicated job, but it sure is challenging.
"It's just the sheer size and quantity," Project Manager Jakob Anderson told WTBA when we toured the site.
With the help of close to 20 subcontractors (including James Peterson Sons and Lunda Construction,) Michels' crews are reconstructing 5 1/2 miles of interstate south of Grafton.
At $107 million, it's Michels Road & Stone's single biggest project of 2023.
The work includes building a new interchange near Carthage University, widening the shoulders, and adding a third lane in both directions.
"I-43 gets really busy, so you need that extra room," Superintendent Jim Yach said. "They should be very much appreciative that all the work that we put in [produces] a better road for them."
Click the video above to check out the project and find out when it will be finished.