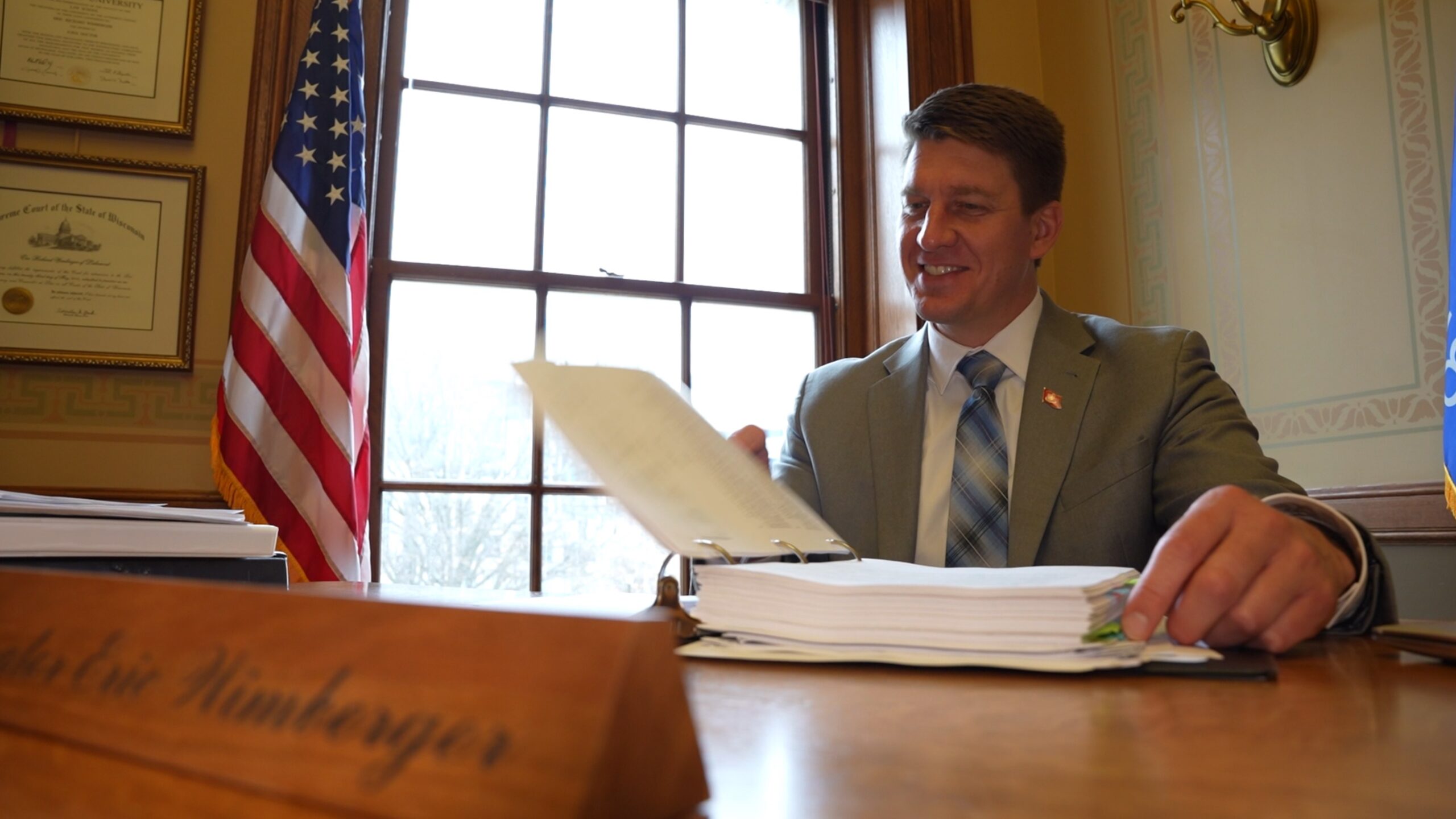 June 9, 2023
By Lane Kimble
State Senator Eric Wimberger knows a heck of a lot about a proposed bridge project in his home district.
"The Southern Bridge in De Pere, that is my baby," Wimberger told WTBA.  "Hopefully we get that through… I'm pretty persuasive about how it will affect the southern part of Brown County and kind of explode it with development."
The governor proposed including $50 million in the state's upcoming budget for the bridge, but whether the money stays is left to be seen.
It's the type of transportation project the senator from Green Bay likes best: ones that marry smoother commutes with significant economic gains.
"It's not just your pet project, it's actually something that's integral to the tax base," Wimberger said.
Hear more about where Wimberger (who is an attorney, U.S. Marine Corps veteran, and operates his family's candy store) stands on transportation in this week's Building the Budget by clicking the video above.
Note: WTBA has brought you exclusive sitdowns with Joint Finance Committee members from across the state all spring as the budget debate plays out. We will have one more "Building the Budget" feature in next Friday's Weekly Update, but you can view past versions from other JFC members any time at youtube.com/@wtba.