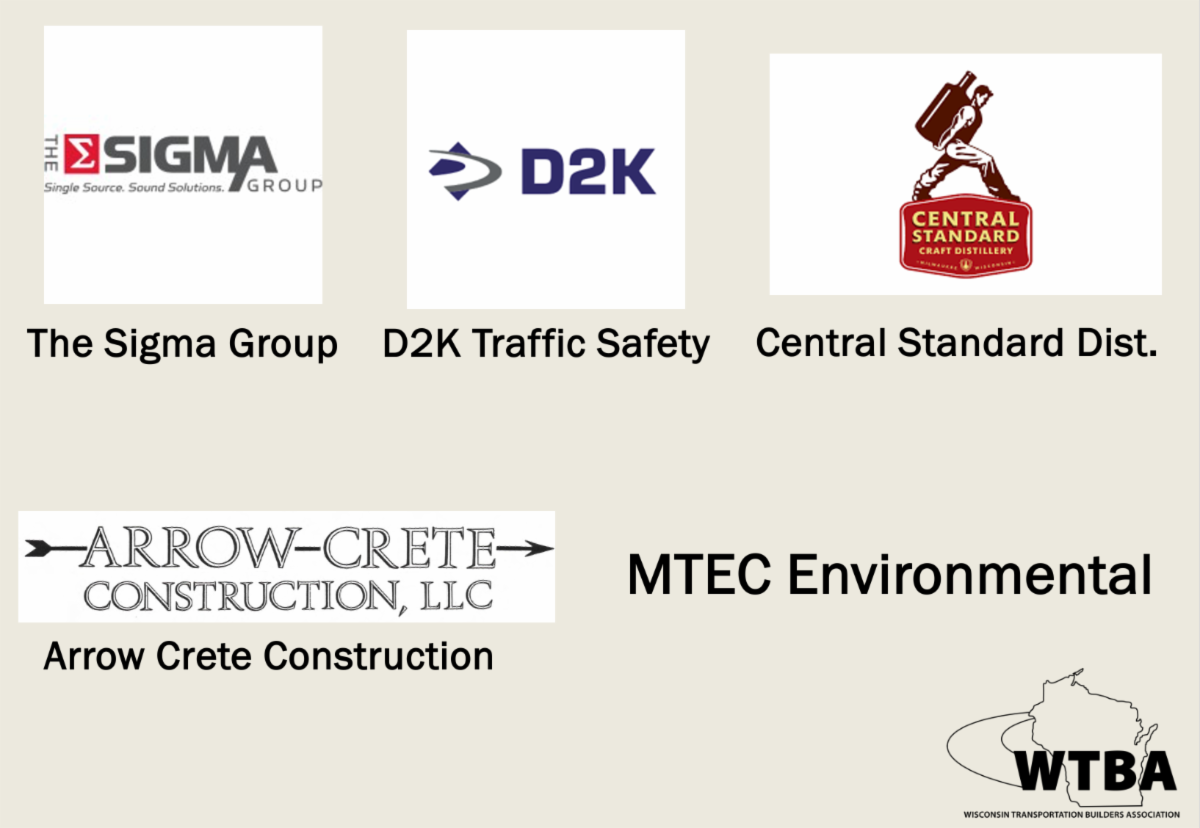 August 1, 2023
By Lane Kimble
Every single WTBA member – large or small – makes the Association stronger.  Adding several all at once bolsters the group in an impressive way.
Tuesday, the WTBA Board unanimously approved five new members.
Some joined based on great experiences at Association events.  Others benefitted from direct member outreach.  Regardless of how they joined, WTBA staff welcomes each new member and their teams while thanking existing members for their efforts.
We encourage you to reach out, get to know these companies, and better connect us all.
Arrow-Crete Construction, LLC
1500 S. Springdale Road
Waukesha, WI 53186
(414) 443-5480
Central Standard Distillery
2330 W. Clybourn Street
Milwaukee, WI 53233
https://thecentralstandard.com/
D2K Traffic Safety
1505 Frontenac Road
Naperville, IL 60563
(630) 416-9700
The Sigma Group
1300 W. Canal Street
Milwaukee, WI 53233
(414) 643-4200
MTEC Environmental, Inc.
128 Elm Street, Suite G
Dousman, WI 53118
(262) 719-6391