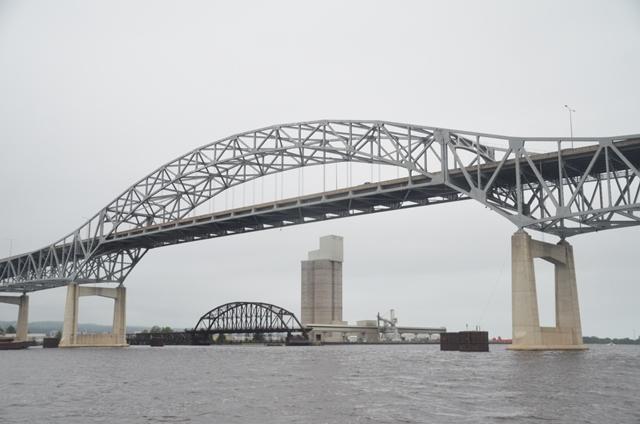 August 2, 2023
By Lane Kimble
Nearly $2 billion is a lot of money to dedicate to one project.  But when that project provides an essential link between Wisconsin and Minnesota – and to the largest and busiest port on the Great Lakes – you find a way to generate the funds.
This week, WTBA's Executive Director Steve Baas filed a letter with the Federal Department of Transportation, urging the secretary to support funding the $1.8 billion Blatnik Bridge replacement through additional federal money.
WTBA is working with a strong coalition of partners, including the Transportation Development Association (TDA), state and industry leaders in Minnesota, U.S. Senator Tammy Baldwin (D-Wisconsin), and other lawmakers to secure the funding necessary to begin work.
"Many industries, employers, health care patients, students, shoppers, commuters, and tourists depend on the bridge to deliver their goods and services and provide access to jobs, hospitals, and other destinations in Duluth, Superior, and the surrounding region," Baas said in his letter.  "As such, replacing this bridge is a top priority for both states."
This summer, Gov. Tony Evers and the GOP-led Legislature dedicated more than $47 million in budget funds and authorized borrowing more than $352 million for Wisconsin's share of the project.
According to Baldwin's office, more than 33,000 vehicles cross the Blatnik Bridge daily.  Trucks carry about $4 billion worth of goods across it every year.
The 62-year-old bridge has significant structural and safety concerns.
States will file grant applications for federal funding later this summer.  If you'd like to offer comments in support of the bridge project, please contact WTBA.