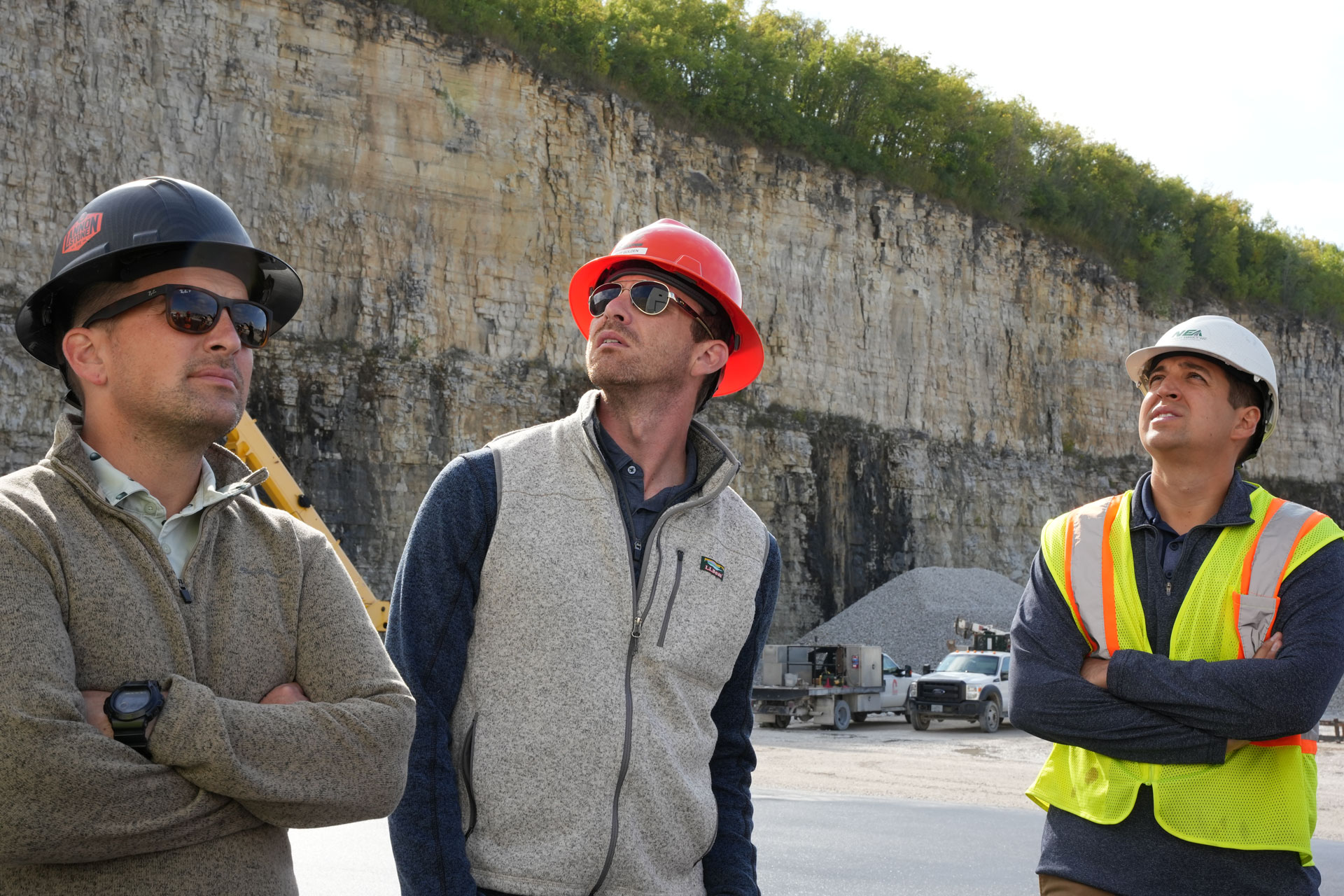 September 14, 2023
By Lane Kimble
LANNON, Wis. — There's no way to see everything that goes on within a 500-acre quarry during an hour-long tour.
That said, Lannon Stone employees got pretty close.
Wednesday, the aggregate producer hosted the WTBA of Tomorrow Board for their bi-monthly meeting.  Owner Hans Dawson led a fascinating tour of the Good Hope Road site, detailing new maintenance and repair buildings, crushing operations, and even company and geologic history.
"This is our best quarry, in terms of quality," Dawson said of Lannon's founding property, which opened in 1967.
"This site is in really good shape."
Lannon taps into quality limestone that was compacted and enriched millions of years ago by Cenozoic Era deep seas.  The top 60 feet of the quarry provides stone for high performance concrete.
Lannon's research shows the quarry should last another 60 to 100 years, with an additional 100 years of product still underground.
After the tour, the WTBA of Tomorrow Board talked through topic and speaker options for the WTBA Contractor-Engineer Conference, set for January 18-19, 2024 in Wisconsin Dells.
The two-day conference is WTBA's largest event in terms of attendance and is presented in conjunction with WisDOT.